Wireless Electrical and Electromagnetic Pollution News
15 March 2010
Feel that Wi-Fi? (Letter to the editor)
Now Zane is a brilliant fellow and has a knack for
provoking response
, so I'll assume that's what he was trying to do in the case of Wi-Fi technology. Either that or, like all brilliant folks, sometimes they're dead wrong. In this case, maybe he didn't see the
Full Signal
world premier in Santa Fe, exposing the dangers of Wi-Fi, which may be like the lead in the aqueducts and wine flasks of Rome. We won't know what hit us until it's too late. Scientists tracking the effects of a new technology are always way behind the businesses selling it.
We all wish it were benign. It's so cool to have wireless messaging. Maybe they can improve it but, in the meantime, many of us can't figure why others can't feel it. Give it a year of constant use and towers outside your house, and see if that's still the case. The fact that they passed laws last decade prohibiting communities from rejecting it on the basis of health should give us a clue. What kind of a law is that? Palestinians are chopping down towers because kids living near them are getting cancer. Feel that, Zane?
PS: As the director of the All Species Projects in Santa Fe for 30 years, I pay attention to what affects our local ecosystems. Within three to four years of these 500 Wi-Fi transmitters going in Santa Fe, we will be seeing lowered pollination rates, more cancers, more nervous people and for what? Do in your children to "save the economy"? Wake up, Santa Fe. You're supposed to be so intelligent and conservative. Conserve yourselves.
Chris Wells
Santa Fe
------------------------------------------------------------------------------------------------------------------------------
The World Health Organization has slashed its safety limit for radon gas home exposure by ten times the previous safe limit. Now it needs to slash the limit on dangerous electro magnetic radiation, to make the world a safer place!
Martin Weatherall
-------------------------------------------------------------------------------------------------------------------
WHO slashes radon limit in homes, cites lung cancer risks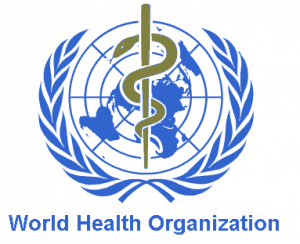 GENEVA (Reuters) - The World Health Organization (WHO) has drastically cut the maximum amount of radon, a naturally occurring gas, that should be permitted in homes because of strong evidence it causes lung cancer.
In a WHO Handbook on Indoor Radon issued quietly on Monday, it called for public health authorities and the construction industry to make great reductions in exposure to radon, calling it a "major and growing public health threat in homes."
Radon is a cancer-causing radioactive gas that humans cannot see, smell or taste. It arises from the natural decay of uranium and can seep into homes through cracks in basements or cellars.
"Radon is the second most important cause of lung cancer after smoking in many countries," said Dr. Maria Neira, director of WHO's public health and environment department.
Most radon-induced lung cancers occur from exposure to low and medium doses in residential buildings, she said in a statement on the handbook, drawn up by more than 100 experts.
Policy makers and the construction industry must reduce exposure to radon through tougher building codes for new homes and mitigation programs for existing ones, she said.
The WHO's new recommended maximum level of radon gas is 100 becquerels per cubic meter — one tenth of its previously recommended maximum of 1,000 becquerels, issued in 1996.
If a country cannot meet the new standard, levels should not exceed 300 becquerels per cubic meter, it said, noting that the risk of lung cancer rises 16 percent per 100 becquerels.
"Recent studies on indoor radon and lung cancer in Europe, North America and Asia provide strong evidence that radon causes a substantial number of lung cancers in the general population," the 110-page handbook said, referring to countries including Britain, Canada, China, France, Germany and the United States.
An estimated 3 to 14 percent of lung cancers are attributable to exposure to radon, it said.
Many countries are aware of the risks associated with radon and have already reduced their maximum allowed levels to 200-400 becquerels, according to WHO expert Dr. Ferid Shannoun.
"Studies show that radon is the primary cause of lung cancer among people who have never smoked," the WHO said.
People who smoke or who have smoked in the past suffer higher levels of radon-induced lung cancers because of a "strong combined effect of smoking and radon," it added.
Higher radon concentrations can be found in mines, caves and water treatment facilities, according to the Geneva-based WHO.
"Radon gas enters houses through openings such as cracks at concrete floor-wall junctions, gaps in the floor, small pores in hollow-block walls and through sumps and drains," it said.
Levels can be lowered through very effective yet relatively inexpensive techniques such as sealing cracks in floors and walls and increasing the ventilation rate of the building.
----------------------------------------------------------------------------------------------------------------------------------------------
Parents raise alarm over wireless microwave transmitter in school
Posted By SHAWN GIILCK
A digital divide has sprung up between a parents' group from Mountain View Elementary School and the Simcoe County District School Board over Internet technology.
The group, led in part by Rodney Palmer, a well-known Collingwood environmentalist and activist, is asking the board to either install a different, low-powered wireless Internet system at the school to minimize the students exposure to microwave radiation, or simply to shut off the current system when it's not needed.
A resolution from the school council has asked that seven of the eight transmitters on the system be turned off when they're not needed.
Palmer said the system installed at the school is an "industrial model" that is far more powerful than it needs to be. His own children have been experienci
ng problems he attributes to the system, which was installed at the end of 2008.
"They could have gone to a Radio Shack and bought a system for $125 that would have done the job," he said. "I don't know how much they paid for the system at the school, but I would be surprised if it was less than $10,000."
Palmer said so far the board is balking at the idea of the system causing any health hazards to the students. He's helped organize a committee that recently sent out an email and a questionaire to parents at the school.
He said they were forced to send the document out by email after being informed by the board they couldn't do it through the school. He said he also wasn't allowed to bring in a device to measure the microwave radiation at the school.
So far three people have answered the questionnaire, said Palmer. They have indicated their children have exhibited some of the problems.
"The school council, which is comprised of elected parents, community members and staff representatives, has recently learned that this system transmits on 2.4 GHz which is the exact same frequency as a microwave oven. It is used to connect a small number of computers to the internet, but is on all day long," the email states. "Canadian and International health experts have issued public warnings that these institutional- strength microwave systems should not be installed in schools as they have not been proven safe for children. Due to their smaller, less-developed bodies children are more likely than adults to have adverse health effects."
The email lists a wide variety of symptoms associated with the alleged health problems. The symptoms include headaches, dizziness, vertigo, fainting, blurred vision, distorted vision, skin rash, racing heart rate (tachycardia), attention deficit, difficulty concentrating, poor short term memory, tingling inside or under skin, sinus problems, asthma, bronchitis, skin rash, itching, burning skin, red flushing face or ears, nausea, insomnia (can't sleep at night), dehydration, unquenchable thirst, among others. The symptoms disappear when the the person affected moves away from the wireless transmitters.
Palmer said some of these symptoms have already been reported by Mountain View parents. In one instance, he said a child has been wearing a heart monitor while in class, but the device isn't necessary when the student is at home.
He said the top expert in Canada on the technology issued a warning to school boards six months ago not to install such system due to their effect on children.
Lakehead University has also banned wireless systems on its campuses to concerns about the health effects of the technology, which Palmer said uses microwave radiation equivalent to that emitted by an microwave oven or equipment "used by the military."
In an email he also said the Vancouver School Board had banned cell phone towers from within 1,000 feet of any schoool and France's public library system has torn out its entire Wi-fisetup, reportedly due to health problems.
On Feb. 24, Palmer made a presentation to the board about the issue that he said included that information. He accused board officials of a "cover-up" with their aims the technology is safe.
He cited research that indicated that microwave radiation penetrates the developing bones of children to a far greater rate that with adults, making them more susceptible to damage from it.
"So now we put this into our kindergartens six hours a day, and there are no computers in 90 per cent of Mountain View school," he said. "This system is ridiculous. The problem is that four-year- olds don't know how to voice these things."
"For some reason they (the school board) sticking their heads in the sand over this and pretending there is no problem."
Palmer said that GQ magazine also looked into the issue.
Local trustee Caroline Smith said she was aware of situation, but cautioned on how it should be reported to the public.
"Could I sincerely ask that you be very careful with this issue," said Smith in an email to the Enterprise-Bulletin. "I don't doubt that Mr. Palmer truly believes what he is saying, however I don't believe there is anything to be concerned about. I absolutely believe the Wi-Fi systems within all our schools, including Mountain View, are completely safe. The wi-ficonnections in all our schools are completely safe."
Superintendent John Dance, who heads up the Internet access project, reiterated that he believes the technology is safe. So far, Mountain View is the only school where the concerns have been voiced.
"Everything we've put in the schools has been based on Health Canada standards. Everything we've been given from our authorities, which is Health Canada and Industry Canada, is that it's safe," said Dance
Palmer said those standards are out-of- date compared to many other countries.
Dance said the board is taking Palmer's delegation under consideration and has sent it to the board's standing committee on facilities for more discussion. It should be dealt with in the next month, he added.
"We'll be looking at it as to where to go from there." said Dance.
All of the board's schools have moved to wireless Internet connections, he said.
"Wireless is the standard, not just for schools but industry and (other) public sector areas. We listen to the concerns, but we also have to listen to the authorities on this," said Dance. "These concerns have been raised but there is no proof there is an issue."
Wiring the schools in the district is not feasible, he explained, due to the age of some of the buildings. Trying to bring in a wired system to such schools, he said, would not be "equitable."
- sgiilck@theenterprisebulletin.com
--------------------------------------------------------------------------------------------------------------------------------------
Telus versus New Denver
Villagers hung up on keeping cellphones out of town
Jane Armstrong
There are no bars in tranquil New Denver, B.C. - cellphone bars that is. Tucked in the West Kootenay mountains, the picturesque hamlet is one of the few remaining populated spots in Canada where you'll never hear the ring tone of a mobile phone.
That's the way most people liked it. But last year, modern times caught up to New Denver, a village of just under 600 people. Despite a referendum that narrowly backed a cellphone ban, telecommunications provider Telus pushed ahead. Ottawa sided with Telus and it began plans to install an antenna this spring.
Now, an environmental committee and a group of parents have banded together to launch a sequel to the cellphone drama. The Valhalla Committee and the parents say they're considering suing Telus, arguing that electromagnetic radiation emitted from the proposed transmission tower - as well as from the phones themselves - pose health risks to the community, particularly children,
Citing studies from the United States and Europe, the group says mounting research suggests cellphone use can cause brain damage, especially among children. Cellphone-tower transmissions can also cause health damage, they say.
"What are we supposed to do? Let our children be guinea pigs?" asked Susan Yurychuck, a mother of two, who collected 44 signatures for a petition she presented to the village council Tuesday night. "Shampoo goes through more rigorous testing than cellphones ever did."
New Denver's greatest ambassador for keeping the village free of cellphones is Mayor Gary Wright, still smarting from Ottawa's ruling last December that gave Telus the go-ahead to build the tower. Two years ago, the town voted 117 to 110 against cellphones in a referendum. But transmission towers fall under federal jurisdiction and eventually Industry Canada sided with Telus.
Mr. Wright said that ruling was a blow to local municipalities.
"I still absolutely feel that local municipalities should have control over these things," he said.
"I strongly believe that communities should be able to make decisions about their own future, and how they will develop."
But cellphone proponents say they're fed up with the town's aversion to wireless technology and say it's time the town joined the 21st century.
Resident Dave Good said opponents are a vocal minority, noting that a Facebook group supporting cellphones has nearly 400 members.
A continued ban would mean New Denver, which is already struggling economically, will get left behind, Mr. Good said, adding that Mr. Wright's anti-cellphone tirades make the town look backward.
"We do have a bit of a Luddite mayor," he said.
"If you want young people to come live here who are young and looking for work, well, they have to have the tools of their trade."
Telus spokesman Shawn Hall dismissed the health concerns raised by the New Denver activists as "junk science," noting that Health Canada regulates where cellphone towers can be constructed. Mr. Hall accused opponents of bullying people who want change.
"Some who have spoken in favour of the tower have been threatened with lawsuits, which runs contrary to freedom of speech," he said.
He said many businesses in New Denver have said the cellphone ban is a hindrance.
"We've heard from dozens of businesses, asking us to bring the tower in, particularly tourism operators that tell us that they're losing thousands of dollars a year because of tourists who won't come to New Denver on vacation."
---------------------------------------------------------------------------------------------------------------------------------------
Notes from the Canadian Parliament
The petitioners asked me to bring this matter to the attention of the Standing Committee on Health. I intend to ask the members of that committee to consider studying the impact of microwaves on human health at a future meeting.
Par ailleurs, des pétitionnaires m'ont demandé de saisir le Comité permanent de la santé de cette question. Aussi, j'ai l'intention, lors de la prochaine étude des travaux futurs, de demander aux députés formant ce comité d'envisager d'étudier l'impact des micro-ondes sur la santé humaine.
------------------------------------------------------------------------------------------------------------------------------
Twisted Wire
Web site www.weepinitiative.org e-mail contactweep@weepinitiative.org
To sign up for WEEP News: newssignup@weepinitiative.org (provide name and e-mail address)
W.E.E.P. – The Canadian initiative to stop Wireless Electrical and Electromagnetic Pollution